How to remove gelcolor at home?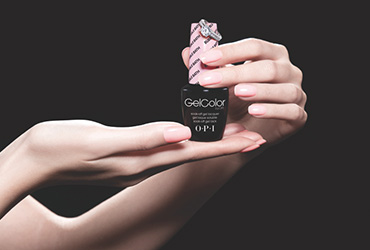 Hello, girls!
Today we´ll talk about how to remove gelcolor! It is one of the most asked questions by the clients at The Nail Bar/Estética de uñas.
There are many clients, that love gelcolor, but they haven´t got time to come to the shop and decide to take it off by themselves. That´s why I decided to explain to you how to do it at home.
Step 1: Prepare the things you need: acetone, silver paper, cotton, wooden stick and a buffer block.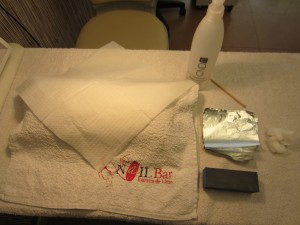 Step 2: Start with the first hand. Put acetone on the cotton, then put it on the nail and wrap it around the finger. Continue until you have the five fingers done.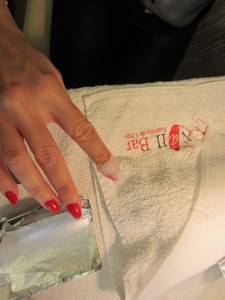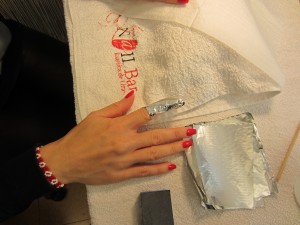 Step 3: It is very importaint to wait around 10-15 minutes before removing the silver paper.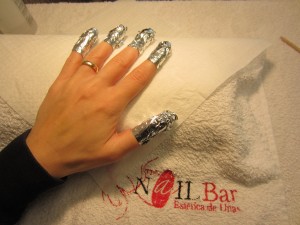 Step 4: Remove the paper from the fingers, one by one, and scrape the gelcolor carefully with the wooden stick. To remove well the rest of the gelcolor you can file the nail with the buffer block.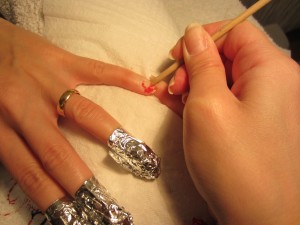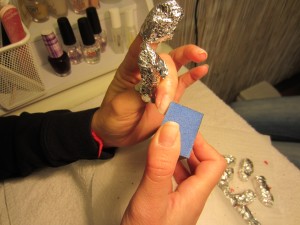 Repeat the same procedure with all the fingers. Be careful!
Step 5: Wash your hands and put cuticle oil on your nails, giving a light massage.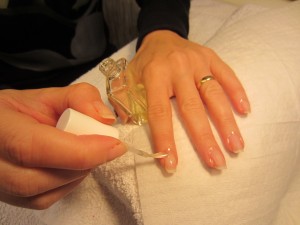 If you find it difficult to remove the gelcolor after 15 minutes, leave it for a bit longer and try again gently.
I hope I was of help to you!